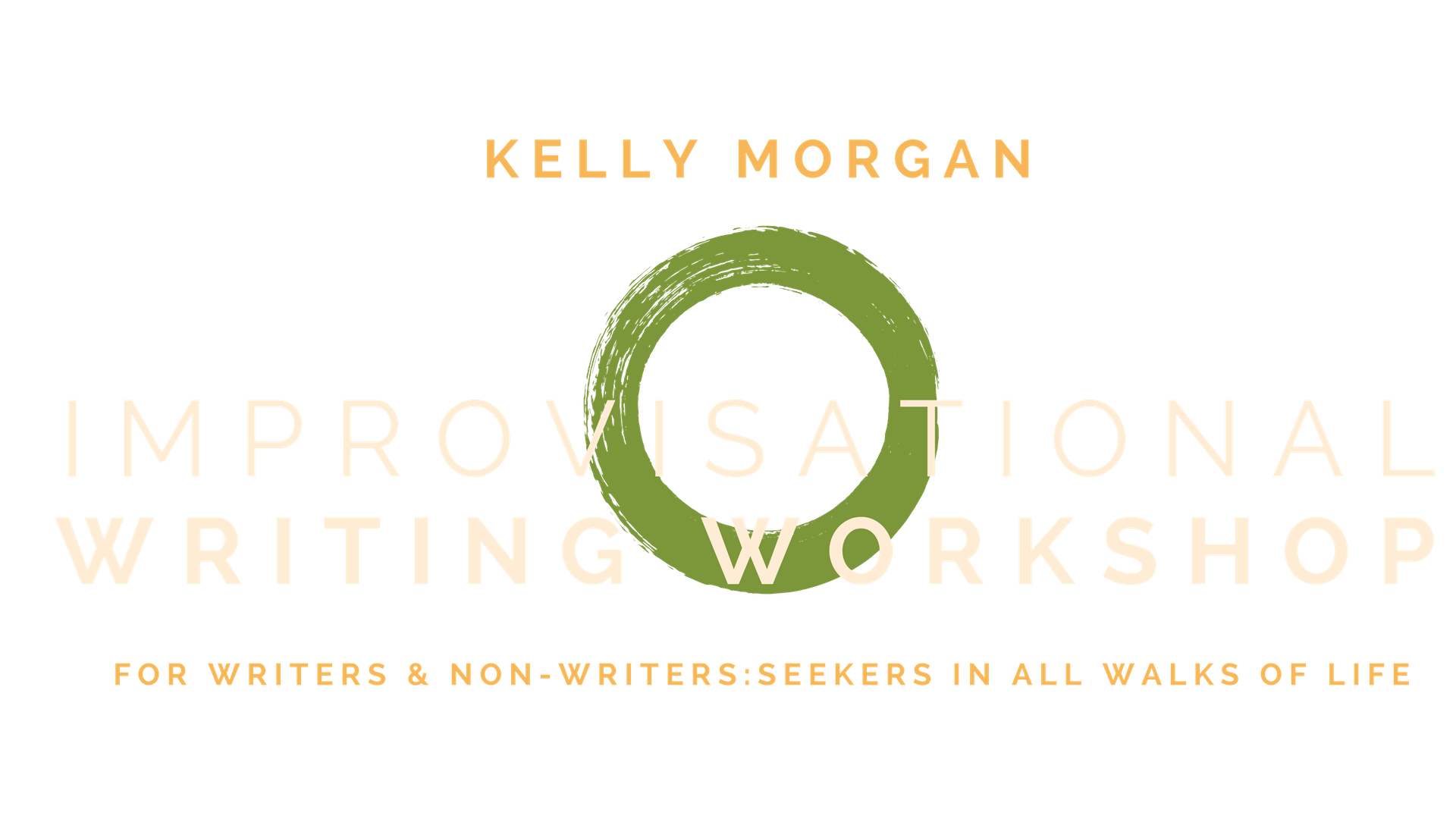 Release Your Creativity. Free your writing. 
Tell the stories you were born to tell and tell them well. 
10 Tuesdays @ 6:30 PM PT 
Summer 2020
             Includes Private Session With Kelly
10 Thursdays @ 12:30 PM PT   
Summer 2020
Includes Private Session With Kelly
10 Thursdays @ 6:30 PM PT   
Summer 2020
                   Plus Bonus Classes
Make the Hard Work of Writing Better — Easier. 
Groundbreaking creative tools help you to avoid wrestling with your words and stories whether you're writing your first blog post or your next book.
When it comes to your writing: 
Do you wonder "is that all there is?
Have you felt burned out lately?
You can't remember the last time you enjoyed writing.
You feel bad after you compare yourself to other writers.
Do you have an idea (or too many), and can't seem to get things on paper the way they are in your head.
You'd rather sit your butt in a dentist's chair than sit down and write. But darn it, NOT writing is a toothache that never heals?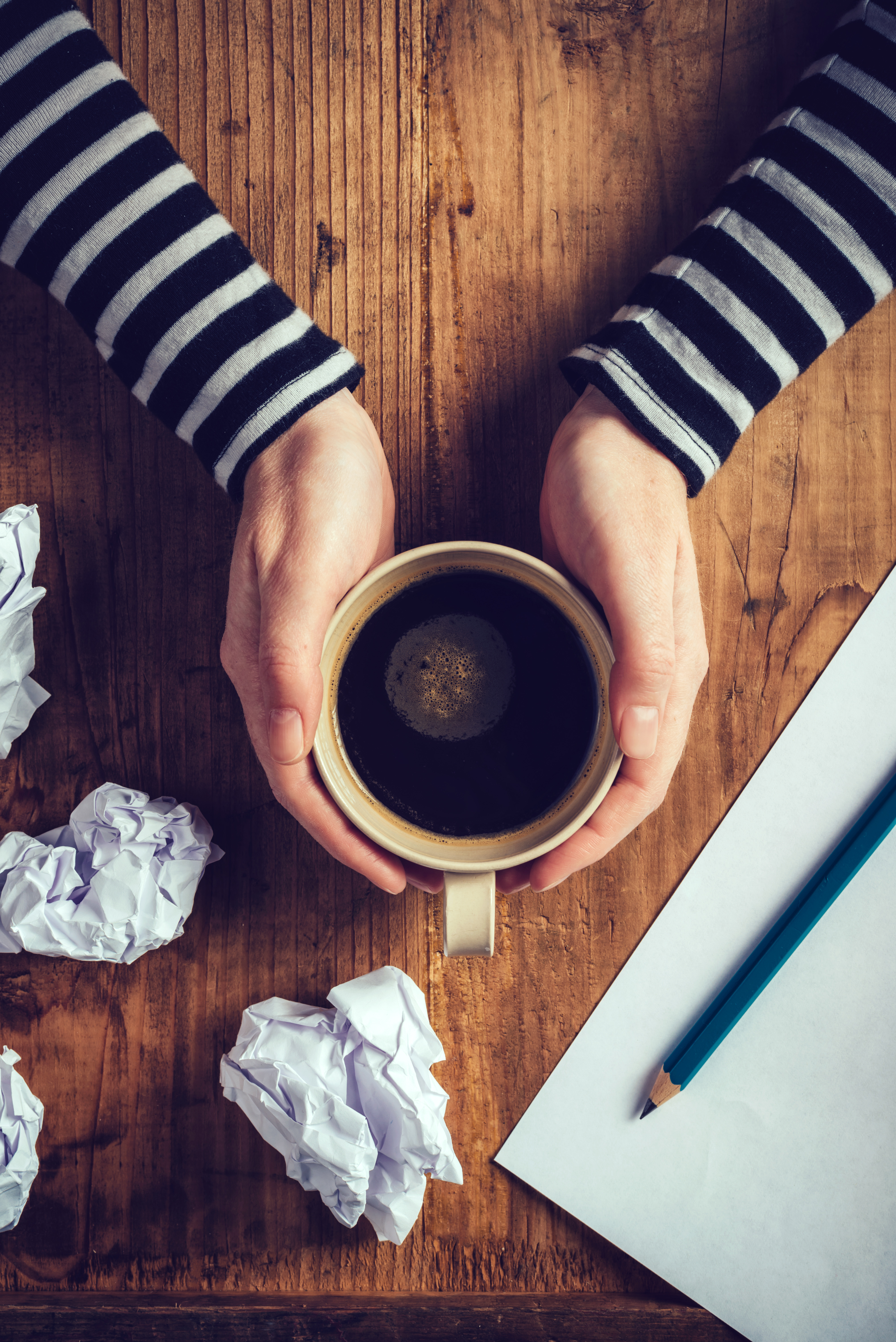 Hey, I get it!
Writing can be hard work. 
One teacher held my paper up in front of the classroom and said: "What's wrong with you? Why can't you write?"
I would have drowned my sorrows in margaritas, but I'd given up drinking.
So I gave up writing instead. 
I don't want you to give up on writing  (or start drinking over your writing for that matter) — but without the right environment, writing becomes more of a struggle than it needs to be.
For the last 20 years, I've developed a new approach to writing. It taps into your creativity to make writing easier. Whether you're a beginning or experienced writer, an introvert or an extrovert, you'll surprise yourself and others with your creations. 
When writing is easier and more fun, your readers feel it. They want to read what you write. 
What if you woke up every day eager to write? What if it was easier to create vital, authentic and memorable writing?
What if you could recapture the wonder, spontaneity, intensity, inventiveness you had as a child?
What if your doubts, paralyzing perfectionism and personal demons just . . . vanished and you always wrote with 100% confidence?
What if, once again you could look up at the clock after writing and be surprised by how time had flown by?
And enjoy yourself so much you forget to eat dinner?
What if you could have more fun writing and be happier — because you're creating work you love?
Kelly Morgan Live Interactive and In-Person Writing Experiences Make Writing Easier, More Fun.
THE IMPROVISATIONAL WRITING WORKSHOP
Free the stories you were born to tell and tell them well.
During this intimate, interactive in-person or online experiences, fall in love with your writing — again or for the very first time. Recover your vital creative energy from perfectionism, excessive self-criticism, doubts and fears. Write authentic stories that touch and inspire others — and have fun doing it with others.
Begin a Customized Three Month Program Now 
Buckle up because you're about to:
• Open yourself up wide and write in a state of childlike wonder and be amazed with what you write (really, this happens all the time!)
• Capture the hearts of your readers — by getting in touch with self-trust and truth.
• Turn writing into a dance rather than a chore.
• Create fresh, lively drafts others relate to, identify with and feel connected to.
• Craft compelling characters, conflict, contradictions, dialogue, and action.
• Magnetize your writing and create stories that fascinate, inspire and make people hungry for more.
• Fall in love with yourself, your writing, the story you were born to tell.
• Have fun writing more!
You can leave the complaining and procrastinating to other writers… because you'll be on Cloud 9, enjoying complete creative freedom, creating captivating drafts of your stories, book, screenplay, blog or memoir, consistently writing the stories only you can tell.
Here's The Kind of Writing You'll Do During Our Time Together
The most important improvisation tool to free your writing (and why that's important!)
How to create word pictures others will remember.
How to meet up with your "Critic" and solicit his or her assistance to write better than ever before.
My secret for overcoming perfectionism and getting into the creative flow on demand.
It's in the Details. Make Your Writing Come Alive.
How to draw readers deeper into your story with details.

The easy way to banish crazy makers, poisonous playmates and other distractions from your life (hint: use them as inspiration for characters and stories.)

The 3 secrets (plus a few playful tricks) to fall in love with your writing!
Location. Location. Location.
Set the tone for your whole story with metaphors and adjectives.

My magical formula for creating stories and characters that are emotionally engaging, entertaining or inspirational.

Dialog-Made-Easy: how to write dialog that captures our attention and keeps us interested.
Be Here Now To Wow Others.
How to decide on an idea and follow it through to completion.

The formula for writing that jumps off the page and takes you by the hand.

My "Simple Secret' that makes writing easier and more fun (so you can be more prolific.)
How to turn your writing into a thrilling date with yourself.

Why writing about yourself is crucial — whether you want to be a fiction or non-fiction writer.

How to write about yourself as the hero rather than the victim of your story.

The

"Writing in Coffeeshops"

guide to creating believable and intriguing characters.
The Object of Your Obsession
How to "disarm the knife" of what others might think until you finish the first draft of your story.

The blueprint to developing a fascinating story line.

How to ask for (and receive) the support, encouragement and nourishment you need to write your first draft before you edit.
Fierce, Fascinating, And On Fire
How to set your writing ablaze by inviting your inner bitch or bastard to come out of the shadows and onto the blank page.

The "Ivory Tower' rules of writing and how to ditch them in order to be real in your writing.

The Walk-Write-Do process that gives you the answers and inspiration you need whenever you need it.

The most powerful gift you can give yourself to make your writing and your life so much better.
Inspire Readers To Turn The Page
How to surprise yourself and others with twists and turns in your story.

The no-fail character arc that makes others care (and become emotionally invested) in what happens.

Creative Acclimatization and how it helps you to write consistently.

Stirring the Pot: a simple process that makes your readers identify with and root for your hero (which may be you if you're writing non-fiction.)
 What's Next? Your Creative Future.
How to know what to write next, create a plan and make it happen.

Design an action plan to follow through on your intentions.

Why you need "Escape Velocity" to write consistently or get published.

The 3 Ways to keep your love for writing alive.

The spiritual solution for overcoming challenges.
Quick Start Session With Creative Community
Live Interactive Online Classes and Live In-Person Classes in Santa Monica and Marina Del Rey. 
Facebook Group.
Sessions Recorded (So You Never Have to Miss One)
Plus 1/2 Bonus Coaching Session With Kelly
These workshops are not a bunch of videos! They're experiential. A place to connect with others, and become a better, more engaging writer and storyteller.
"Kelly's improvisational writing workshop is different than other classes. It sparks a creative mindset and challenges me to learn new storytelling skills. Her weekly prompts focus my writing. They get me to the heart and truth of a piece.
Sometimes I use the class time to process what's going on in my life. More often lately, I'm creating scenes I can cut and paste into my memoir project.
We all feel so safe in class and when others are vulnerable and evocative, they inspire me to be real. My writing is more raw. More interesting. Richer. And the more honest my writing becomes, the more it impacts readers and audiences." 
Pam Suchman,
Journalist and Television Writer
"I will be forever grateful to Kelly for the classes which made my book possible. She helped me to discover how valuable it can be to wander, to get lost, to take yourself by surprise."
Tom Fields-Meyer,
Journalist and Author of the memoir
Following Ezra, What One Father Learned About Gumby, Otters, Autism, and Love from His Extraordinary Son
(National Jewish Book Award Finalist)
"After years of futile attempts, I started composing flowing melodies, doing auto-biographical writing (despite being afraid to) and gave myself 'permission' to finish a large body of unrecorded songs.
The thrill of reporting all of this to you is the synchronicity of it all coming together in one, big, gigantic opening.
Thanks to Kelly for being so good at what she does. Her classes were a rich arena for making new friends. At my age and level of cynicism, to have such open and honest exchanges with such a bright-eyed, young and hopeful group recharged my batteries."
Terry Kirkman
Singer, Songwriter, The Association Music Group
"Every single week Kelly created a safe place for deep authenticity and vulnerability for every single person in the group. I was so pleased. I expressed myself fully, more than I'd ever done in my writing before.
By the end of the course, I knew I could do it and I could have fun doing it too! My personal life picked up. Things started moving and flowing. I feel very strongly, this course with Kelly is a gift everyone should give themselves."
Kim Carpenter, Small Business Owner
Executive Coach and Marketing Strategist.
"Brilliantly perceptive and compassionate, Kelly is helping me turn my experiences while writing the Route 66 books into a great memoir. We also shaped them into a speech I gave at the Gene Autry museum. The talk was a huge success. She turns writing into an adventure."
Russ Olsen, Author
Route 66 Series Lost & Found Books
"Kelly started me on my writing journey. She is direct and soft at the same time. This allowed me to go to the feeling words, to go deep inside with my writing. That's played a role in me transforming my intimate relationships."
Lorna Murray Doonum
Mother and Poet
Look, if you keep doing what you've been doing with your writing, you'll keep getting what you've been getting.
Sign Up For A Fall Improvisational Writing Workshop with Kelly Morgan.